Gopalkala Janmashtami special Dish
Krishna is the closest to life, as an avatar of Lord Vishnu.
Krishna and his childhood are lived in each Indian household with kids. Mothers see him in their little child. Most of us must have enacted as Kaanha/Radha in our school dramas. I also remember dressing CM now a young lad as Krishna for his first Fancy dress competition.
In our household, Krishna n Janmashtami always meant creating Krishna jhaaki. Maa making prasad, prepping her kanhaa jee s new clothes.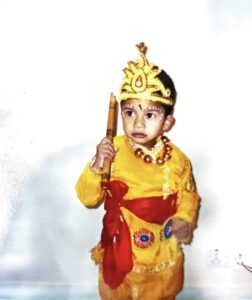 Maa telling us Geeta s verses, talking about Krishna Leela. We have grown up learning so much about Krishna, that his favourites, his stories, celebrations are quintessential of my mother's home.
If u read Krishna puran, His lifestyle, his food, finds so much more beyond, happy childhood stories. Simplicity, nutrition, common man, playfulness each of these make an element to the food reminiscent to Krishna.
Speaking about Gopalkala, it is one of Krishna's childhood favorite, and savory dishes. And no dish on his favoutites is complete without milk product. And this has curd.
This recipe is how it has evolved over years, and made in most parts of Maharastra, unlike how it was originally had in his childhood.
According to the Puranas, after grazing cattle with his cowherd friends, Krishna would sit down with all of them for lunch and together, mix all the food together and distribute it amongst them, thus, making a 'kala', a mixture. And 'Gopal' is simply another name for Krishna.
With poha (flattened rice), curds and coconut as its key ingredients, this Prasad dish also is quite nutritious in nature.
Poha provides the body with carbohydrates, thus, releasing energy.
Poha is also a good source of iron.
Dahi, with its high fibre, vitamin and riboflavin content, contribute to a good digestive system and gut health. It is also a great source of probiotic which helps with digestion and maintaining a healthy gut
Also, high in protein and a good source of calcium
The spices lead to good heart health and keep the blood pressure levels under control.
Coconut, high on manganese and iron, is essential for brain health and red blood cell formation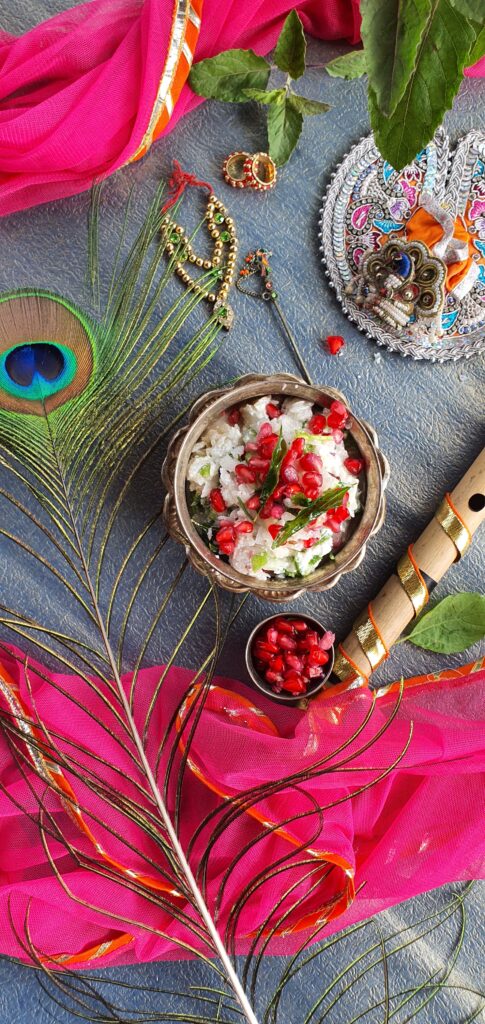 Gopalkala is added to dahi handi as an auspicious element, and Prasad.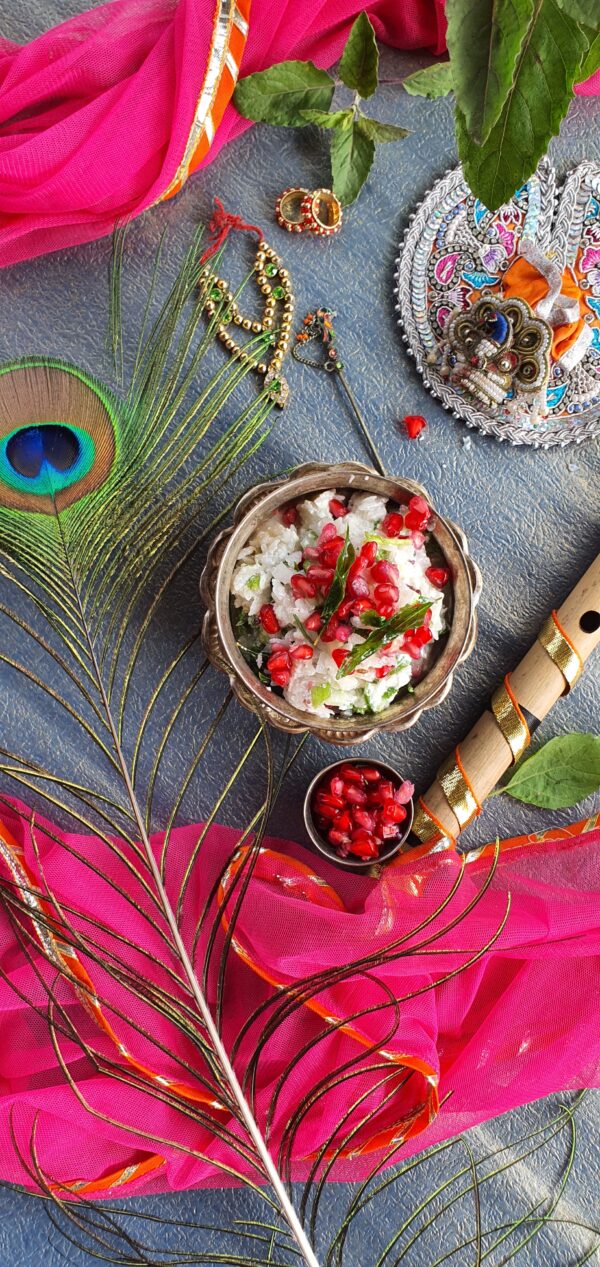 | | |
| --- | --- |
| | |
Soak poha for two to three minutes till soft

Now drain it and add to a bowl, and add Curd, cucumber, ginger, chillies and salt.

Temper with ghee cumin, mustard seeds and curry leaves

Garnish with Coriander leaves, pomegranate.
I have used thick poha.
If using thin poha , do not soak, just wash and follow the rest of the steps.