Chennai local food experiences in n around Mylapore Kapaleswar temple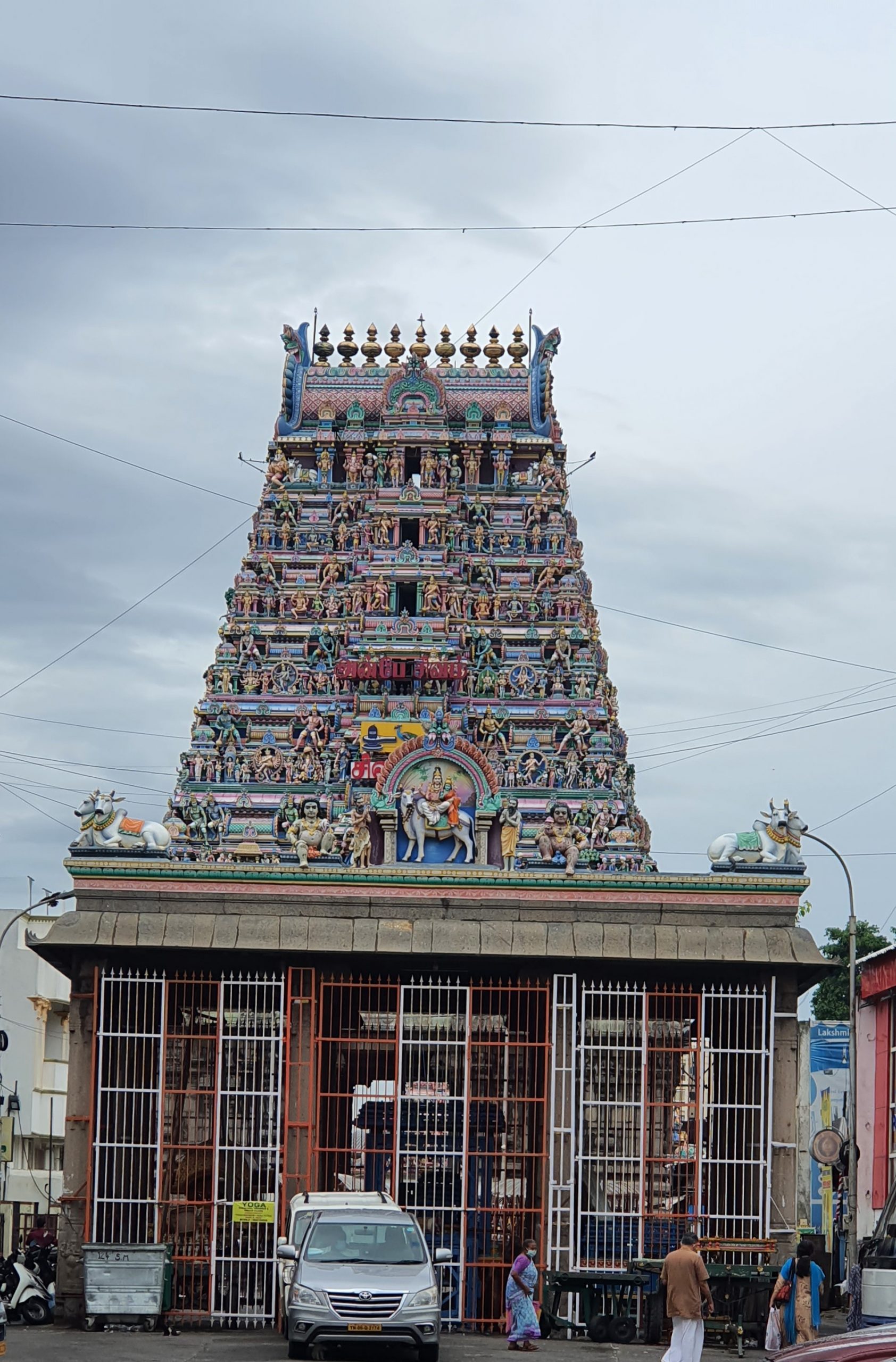 Chennai is a heritage-rich city and a part of life that's close to my heart. I came back to the town to relive this nostalgia.
I planned my stay so that I was close to the most happening part of the city. I.e. Mylapore.
Mylapore is the place of choice, to be able to have a first-hand experience of the life of a local. And what better to stay around and walk down and soak in the true Chennai, unguided, unwarned.
Mylapore is the religious and cultural epicentre of Chennai. Most loved by the locals and tourists for the rich history and architectural marvels that line its narrow alleys and markets and is one of the city's oldest residential neighborhoods. Small lanes of Mylapore has old-style homes, music auditoriums, and stores selling music and religious memorabilia. The bazaars selling jewellery, fresh produce, and flowers that surround the streets of this neighbourhood provide a colourful backdrop to the Iconic Kapaleswar temple. The brilliance of Dravidian architecture knits a beautiful canvas around the simple heritage and lifestyle of the people of Chennai.
Aimless strolls through the narrow lanes lead you to hidden corners of some mouth-watering south-Indian dishes served at local places.
Life here starts just before the first ray of the Sun.
Any day here starts here with a Pleasant walk to the temple and around. The hustle-bustle of daily routine, the flower shops, temple chymes, and the smell of coffee from around the corner make it a complete tale out of a novel. The hungry me visited at different hours of the day. And not once I could resist the temptation of indulging. The beauty is here indulgence is in its true sense Indulgence for flavours, nostalgia and culture……and you would forget to put on the calorie meter—food easy on the wallet and heavy on the mind, what Mylapore has to offer.
The area has a network of small shops and eateries selling almost similar local tiffin and meal kinds of menu. Still, these places listed here have earned uniqueness by their legacy, working style, or sheer love they have accumulated over the years by residents and visitors alike.
Check out these

5

Best places serving food worth each penny
Location:31, Arundale Street, Mylapore, Chennai
It is located a bit away from the crowded Matha streets amidst the local residential area. This place is popular amongst the residents from around and far, rich n poor alike. Travellers do reach here at least once. Thanks to the reputation it has built. The owner is kind and smiling, managing hoards of visitors, making everyone comfortable while they also wait patiently for their turn. In less than five minutes, I could seat myself in the dining area, which has four tables accommodating four persons each.
Overlooking the kitchen, continuous piping hot breakfast, and prompt service staff takes just about a minute or two to get you started.
Served here for breakfast are regulars like Pongal, vada, idli. The highlight and new to me was the Thin coconut chutney and the thick coconut chutney. One thing that makes it unique is the way they serve podi and ghee mixed with loads of love and warmth.
Filter coffee (served as u like it with extra decoction and no sugar for me )to wrap up the morning.
Paid Just Rs 100/- for a heart-filled breakkie and smiles throughout.
Location 92/189, R K Mutt Road, Near BSS Hospital, MAndaveli, Chennai
A roadside shop with only take away or standing option. It was serving some delicious breakfast, lunch and dinner. It is famous for its dinner service when it serves biryani, dosa, appam, and more. I happened to visit it for breakfast. And for me, the breakfast was delicious and was absolute value for money. Two idlis, one vada, and one coffee cost me only Rs 45/-.
I prefer being seated, and probably due to that, I ate a bit little than I would. Look for a takeaway as this place serves some great food compared to a few more around, including Sangeetha, across the road.
Fascinating name that means moonlit meal was why I walked up to this place, to fall in love with the simplicity of the city's meal scenes.
It is another hidden gem, looking to receive more love from locals and travellers.
Location 55/25, Sankarapuram, Mylapore, Chenna
It is an understated little window serving the piping hot delicious Vadai and bhaji poori for breakfast and the bhajji towards eve. All the action is happening on the other side of this magic blue window.
Check it out while you are around the Kapaleshwar temple, as it is just around the corner in one of the by lanes.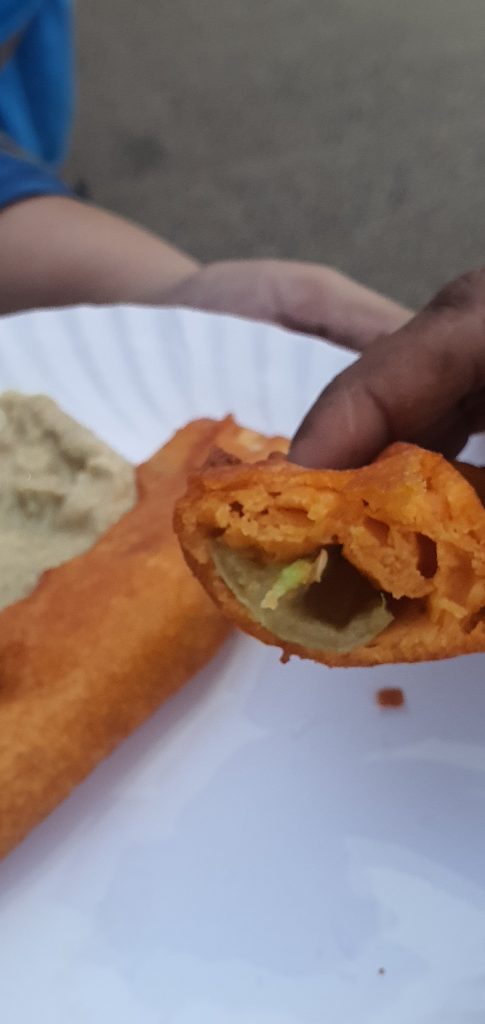 Location Pitchu Street, Vinayaga Nagar colony Mylapore, Chennai
A very predictable crowd and ambience. But a stand-out menu with Adai, Iddiyapam, and a variety of millet dosa. So, a trip is warranted if you are looking for offbeat local food. But keep your hopes in check about the ambiance. Try and reach out around lunch for a better experience.
Location East Mada Street, Mylapore, Chennai (Madras) 600004,
The mess has earned its reputation from its legacy with good food. One thing it missed was warmth and hospitality. Amongst all my experiences in the area, this place comes last on my list.
They do have more to offer and might survive due to their earned patronage. But as a traveller, it is nothing to miss.
Two Coffee places to check while in the city
Mylapore filter coffee ( Filter coffee @ Rs 20/-)
Cothas coffee ( Filter coffee @ Rs 12/-)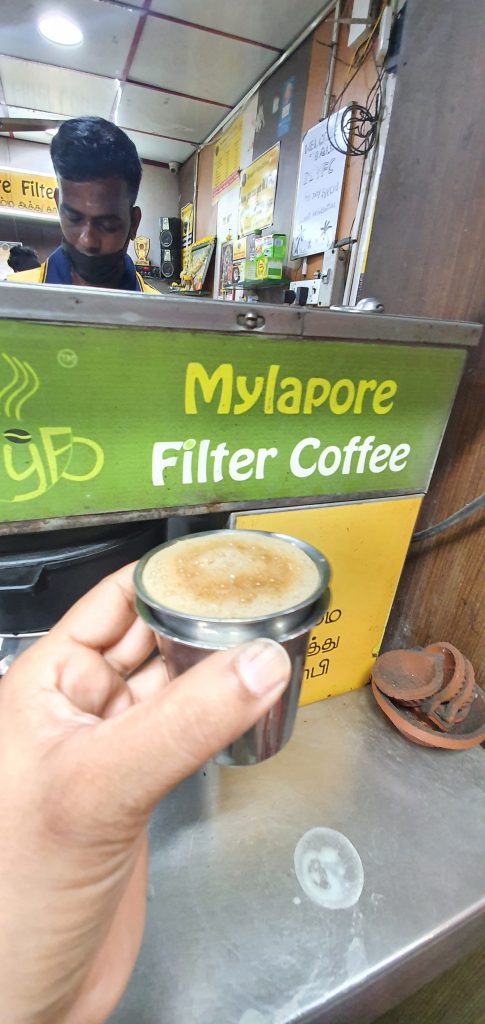 This one offers some good grains to be packed back as a souvenir.
One unusually famous place of attraction for travellers is the Kalathi Rose milk shop near the matha.
It just deepens my belief in how people in Chennai find happiness in simple things. The=is shop sells Paneer drink (here paneer means rose water) And rose milk in glass bottles and take away bottles.
This is just one most frequented part of Chennai, which brings so many experiences alive. Visit Chennai with a big appetite, and I am sure it won't disappoint you.