Foxtail millet lemon rice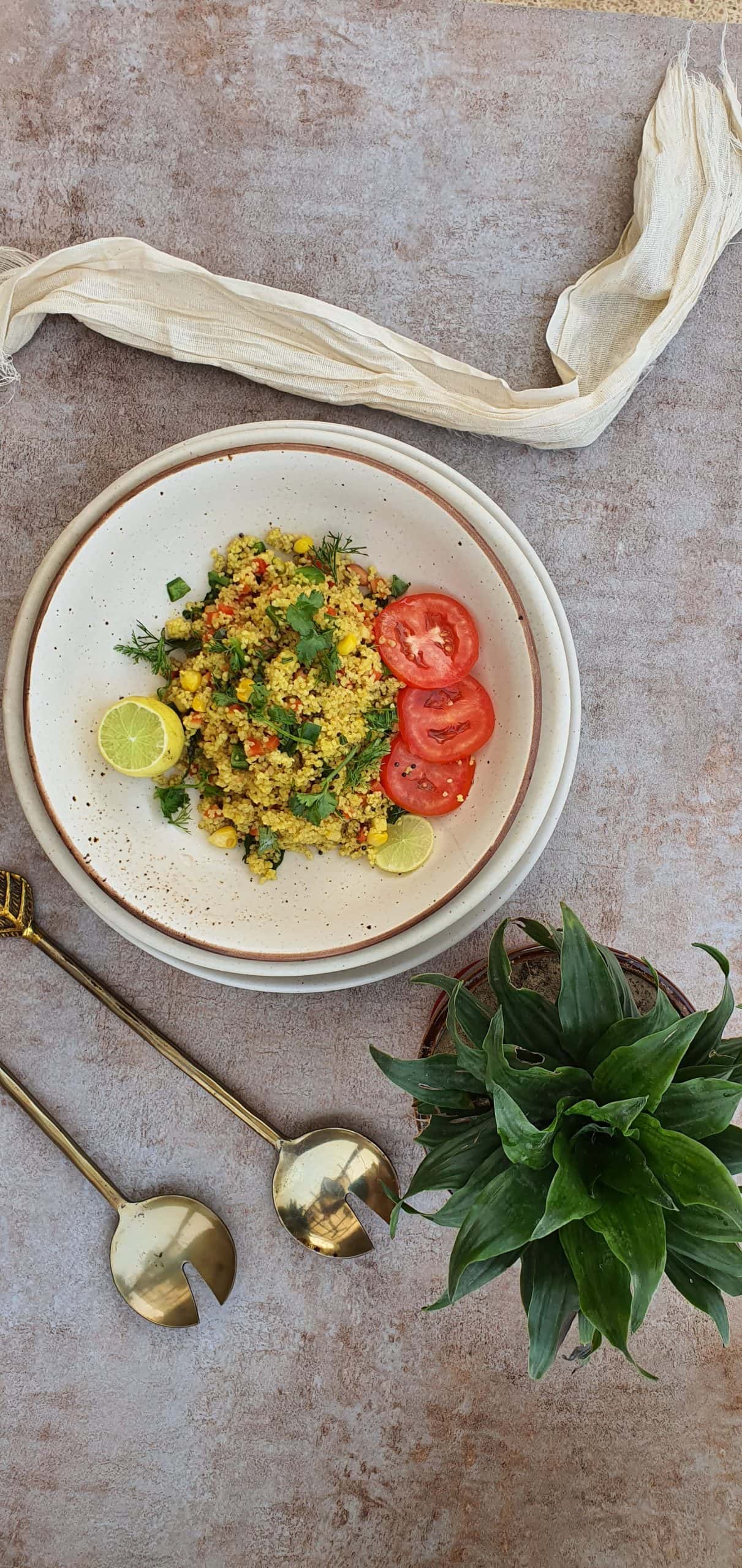 The years while we grew the only millet we heard about was Bajra ( Pearl Millet). Making a khichri, every winter was a tradition, and we would wonder what is that makes it so special. Realised only when started understanding the nuances of cooking, as the millets are poor man's grain, fills u up fast and keeps u full for long. That's what is called a low glycemic Index.
On a lighter note, Millets have become an essential part with Mid age crisis of keeping fit, with a change in food habits. And making it interesting was a challenge as I can't eat boring food.
In the process, came across this recipe, where the rice was replaced by Cooked millet and a delicious Lemon Rice which can be an anytime snack or a complete meal, with curd, and crackers, and some pickle.
Challenge is to get the cooking of the millet correct. Understanding the millet, amount Of water it needs to just cook Al Dante, that's with a bite, or if u like it soft.
Why I chose to share this particular Lemon Rice recipe with the millets
Lemon rice is something which we have grown snacking on, or days when mom was not up to making a complete meal, we would quickly make lemon rice out of the leftover rice. My aunt from south of India taught this to us, and they call it Chitranna in Karnataka.
So it was my first choice of the recipe to experiment with millets and now a regular at home.
Besides, I feel the lemon, curry leaves, all these come together well to lend a beautiful taste to the millets.
Wash the Millet in running water and allow to strain

Take one and half cups of water, bring to boil and add millets to cook. Allow cooking till all the water is used and the millets are almost done with a bite. Cover and allow the steam to do the final cooking. All this will take about 10-12 min. One can use a cooker and cook for two whistles.

Meanwhile, In a pan, add oil, heat and add mustard seeds, curry leaves, urad dal and allow to splutter.

Add the peanuts, the pinch of Asafoetida, chilies, and turmeric. Cook on low flame.

Roast the peanuts and dal, till crisp.

Now uncover the millets, and add to the pan, and fluff with a fork.

Add salt and lemon and adjust the seasoning.

Garnish with coriander leaves, and serve hot.
One can use A cooker to cook the millet, but I like to cook it in an open pan method to have an eye on the cooking process, as millets may differ from pack and brand, and might take some extra water or time.
You may add chopped vegetables like carrots and beans at the stage of cooking peanuts before adding the rice.
Millets can be cooked ahead, even a day and tempered just before serving.