Peach and yogurt banana bread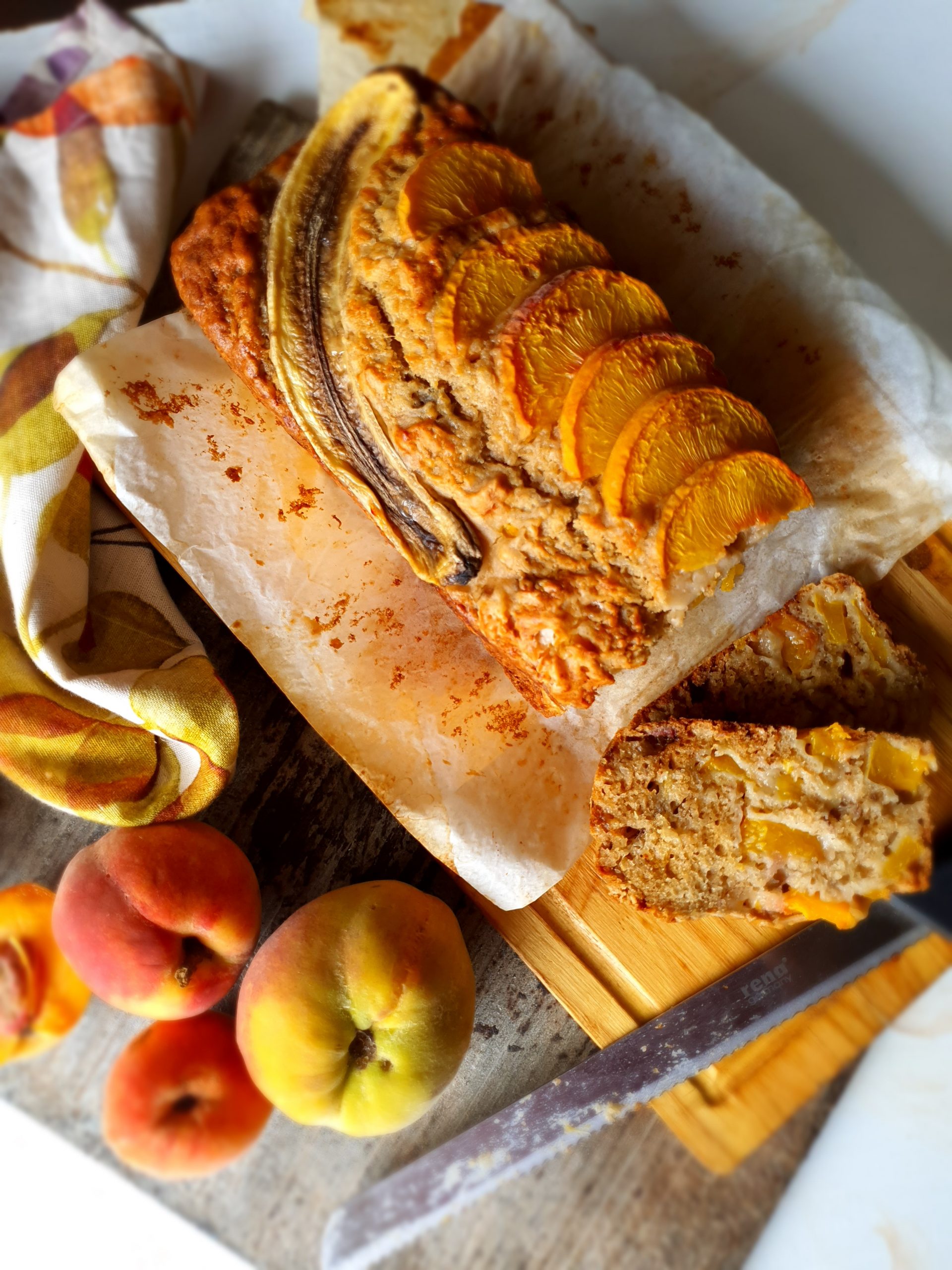 Banana bread is perhaps the most loved amongst my bakes in our household. Not because we always end up with overripe bananas in summers too soon. It's because they are addictive and the house craves for that aroma of freshly baked banana bread as a routine. It's more so nowadays as we can't travel to the hills and the aroma reminds us of the bakery around the corner in the hills.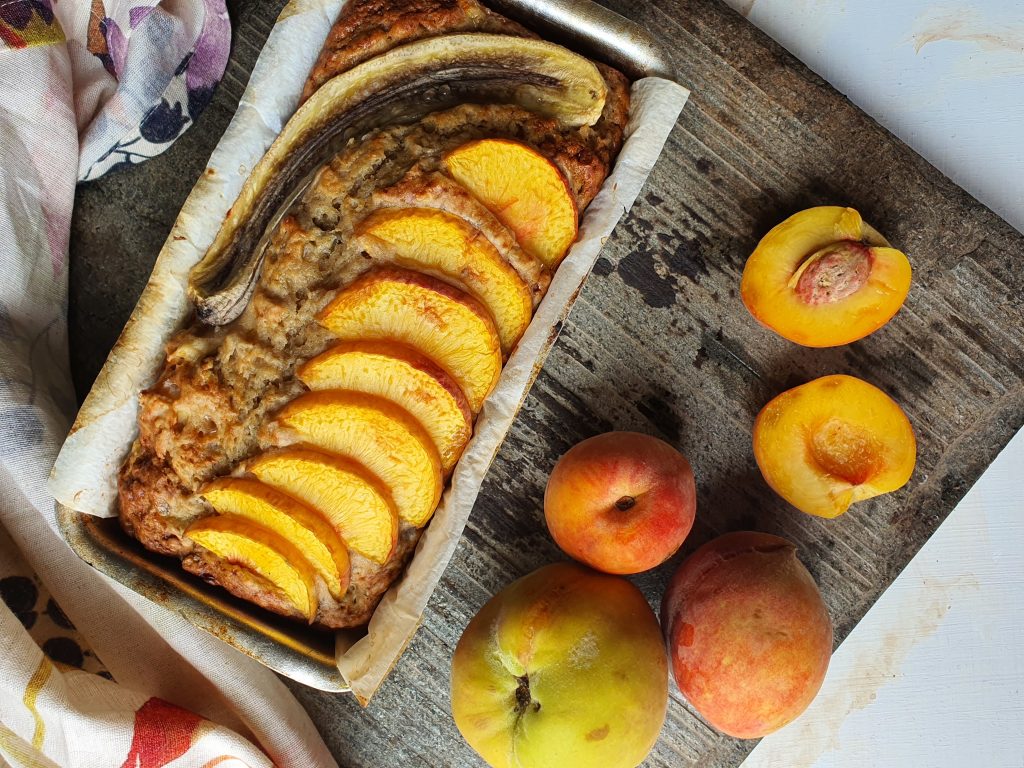 Peaches are another favourite. We make sure we have our stash of stone fruits as they disappear without a notice within a few weeks of their arrival.
And this recipe just brings the two together. Hesitant two just fits in with each other like never before.

The yogurt needs a special mention as this is one ingredient which makes this marriage work. Soft fragrant bread loaf, which is perhaps due to the few spoons of thick yogurt and offcourse the mushy bananas makes it moist.
The peach factor
The cake turned out to be a pleasant surprise. As I thought of attempting this, I thought the peaches might succumb to the heat and moistness of the batter. But they kept the head high and the firm pieces showed through giving a distinct flavour. Making their presence felt.
It's one recipe I hold myself lucky for having attempted, as the portion was perfect for a loaf pan. The rise and colour just came out perfect. And above all a one pan recipe, which goes into oven without much fuss.
This recipe is just about taking any Banana bread a notch higher and enjoy the stone fruit like no other way, in that moist slice of the banana bread with chunk sweet sourish peach just challenging your ability to stop after the first one. The yogurt needs a special mention as it contributes to the aroma and the texture equally.
Preheat the oven to 180 Deg C

Prepare a 8x4 inch loaf pan

In a bowl mix together egg, oil, curd, vanilla, sugar

Now fold in mashed bananas.

Carefully fold in the flour baking powder,baking soda.Do not over mix. It's ok to have a few lumps.

Toss chopped peaches in the 2 tbsp flour and add to the batter .

Pour the mix in the pan and bake for atleast 35 min Bake another ten minutes for extra firm loaf .
I like to use firm peaches, and not peel them.
Use thick yogurt else the bake time exceeds to a point where the banana and peaches both are killed 
Tossing peaches in flour ensures that they do not sink.
You can replace peaches with apricots or mangoes or do a mix of all.