Nannari sharbat/nannari sherbet/Sugandhi Drink/Sarsaparilla/Anantmool Drink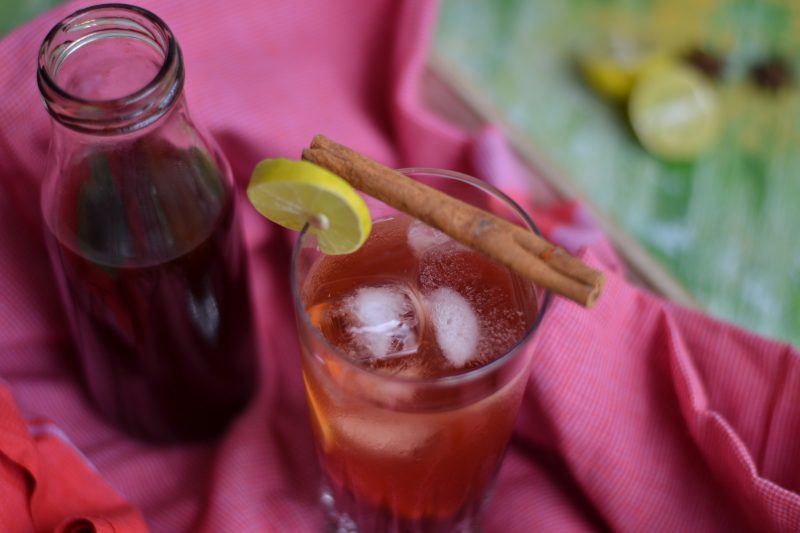 Nannari syrup was an alien recipe to me, till I was doing my reading on ayurvedic herbs which pacify Pitta dosha( the heat element) in our body. Being an Ayurveda physician myself,  while I wanted to write on the summer drinks, my first inclination was to look for herbs which we have known for a long time for their cooling properties.
Sarsaparilla, Anantmool, Sariva , all are names of the same herbs, which I found interesting and is known for it's cooling, blood purifying properties. While I read more about it, I found it is known as Nannari down South of India, and a traditional drink called Nannari si popular there.
Traditional, Herbal, it was enough reason for including the recipe in my series, and so here it is .
Nannari, Anantmool, Or Sarsaparilla or Hemidesmus , roots of the plant are called "the eternal roots" have a whole list of wonder properties to it. useful in many skin ailments, it is known for its astringent properties.  It is part of many blood purifying compositions. http://www.homeremediess.com/medicinal-plant-anantmool-uses-and-images-hemidesmus-indicus/
There are many herbs which have similar properties, but this is one herb which is palatable, fragrant and apt to make a refreshing drink out of.  I did refer a few recipes to get to the correct way of learning how to make the recipe, as the only way I remembered using the roots while I used to practice was a kashaya form( reduced decoction). I have used the powdered nannari roots, though making it from the dried roots also is an option, which takes a bit of muscle strength. Anantmool root powder is easily available on amazon india.
The drink for sure won many hearts at home, as it was superbly fragrant, and refreshing to the last drop.
It was very close to our khus sherbet in taste and khus or vetiver and sarsaparilla both are mostly used together in many herbal preparations as they share a lot of similarities.
So do try this new yet traditional, ancient herb to make yourself this amazing Nannari drink.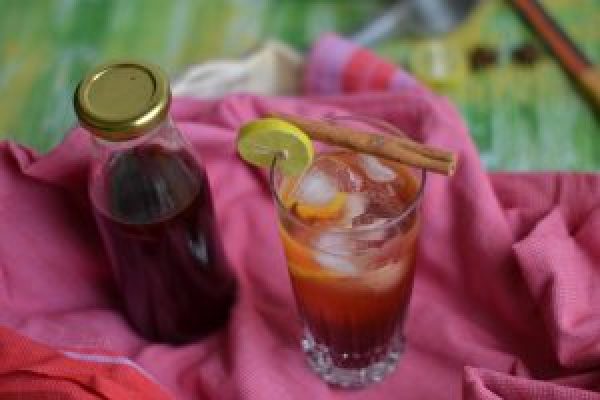 | | |
| --- | --- |
| | |
Mix the sarsaparilla powder in 1-liter water well and soak for about 2-3 hours.

Add sugar/ jaggery to the same pan, and bring it to a boil.

Cook on medium flame for about 20-30 minutes, till it becomes syrupy consistency.

Strain the syrup using multiple layer muslin cloths.

Store it in a clean glass bottle and refrigerate
Take a glass, add 3-4 Tbsp Nannari syrup.

Add a glass of chilled water

Add lemon juice and ice cubes.
Its  a fragrant  Syrup, its advisable to make it fresh in small quantities and use within a week or ten days.
Its a tedious process to use roots, so using powder is the best way to make the syrup.
You can find it online at amazon.
Always check for fresh powder, as it loses its potency in six months.
For more regional recipes you can read my recipe on Kokum sherbet