Chaulai Kadhi/ Rajgira kadhee /Amaranth Curd Curry …..Navratri food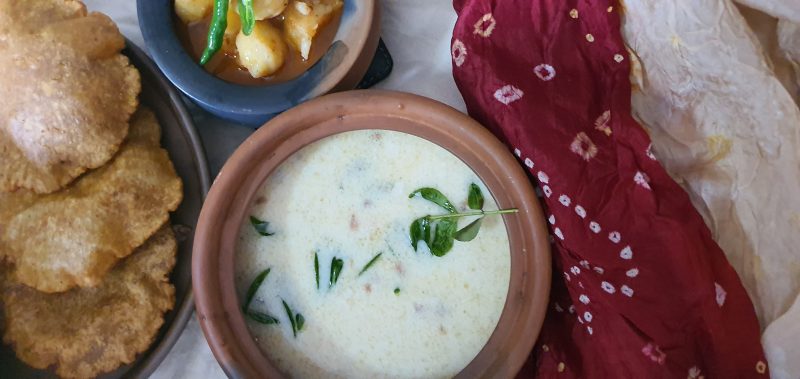 Fasting and Feasting in Indian household are the two main ideas behind the food. Navratras mark the auspicious Nine days pooja celebrations happening in various parts of the country. The food varies from community to community.
For my household in childhood, my aunts and mom would prepare for these pooja days. Decorating the household and the temple would look geared with new decorations and Gods decked up in new clothes.
Food used to be an excitement for kids as we would get to taste some special treats which were made only in these pooja days.
Navratra fast is about fasting for eight days. Then the grand pooja on a ninth day. While every day a special meal and new dishes may sound challenging to us. But my aunts would make it more fun by innovating new things every time we will sit for lunch.
The ingredients used in the recipe were very thoughtful as they form a complete meal, keeping the diet quotient in place.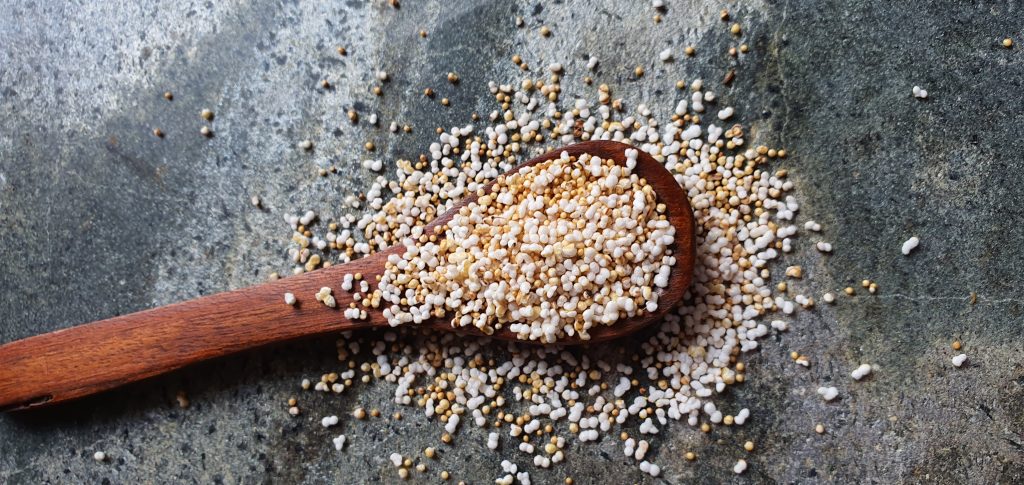 The Kaddu masala poori and the Rajgira kadhee are the two very unusual but very nutritious recipes. Sharing the Rajgira Kadhee for all, followed up by masala poori soon.
Rajgira or Amaranth as it is known differently in different parts of the country is a superfood. Rajgira Atta is easily available and can be used in gluten-free diet as well
| | |
| --- | --- |
| | |
Whisk the curd and the Rajgira atta ( Amaranth flour), and sieve.

Now in a pan, Heat Ghee, and add jeera, to crackle.

Now add Chopped Ginger Chilli to the ghee and roast.

Now add the curd and flour mixture, and add one cup water and stir on high flame till it comes to a rolling boil.

Now cook the mixture on medium heat for 20 minutes, stirring constantly. You can add more water if the mixture is thicker than desired.

Now temper it with Curry leaves.
One can use sour curd if u like the taste of the kadhee to be like that. I use fresh curd.
One can use chopped coriander for garnish.
addition of heeng( asafoetida) gives a beautiful dimension, but we avoid it during fasting as the purity of the Gum is not assured.