Multigrain Baked Lavash Crackers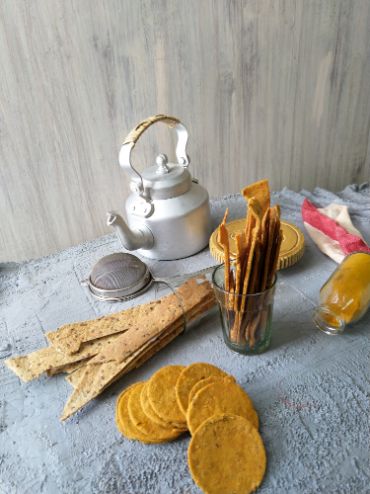 Lavash
I got a fetish with these as we would generally pick them from a local bakery for our weekend munch. Lavash are thin crisps sprinkled with black sesame seeds. Common in middle eastern cuisine, as in a bread form or Crackers. But they are usually leavened. That means that there is a use of yeast.
For me, it took me just a few weeks to get to a perfect recipe and tweak it to my taste. I am quite playful with flavors. Multiple experiments are essential when I start with something new on my recipe notebook.
A recent revelation of using sourdough discard
Recently I started baking sourdough bread, and as a compulsive experimentalist, I end up with loads of sourdough discard (essentially those who understand sourdough would relate to it). Then my baker friend suggested me to add them to my lavash. I shall soon bring a whole series on sourdough, Till then you may enjoy them with the alternate of adding sour curd to the recipe as suggestedand enjoy making them.
I enjoy it simply because I tend to bake them every week, the day I feed my starters ( again a sourdough regime). then I experiment a lot, by adding various spices in different batches.
A healthy snack
The best thing about them is my kid's binge on them. The best snacking mantra is keeping the healthy ones accessible. I always keep a large box on the table, with many homemade dips for the kids to choose from.
So go ahead bake some for ur family or the forthcoming party at home. I am sure you will love these.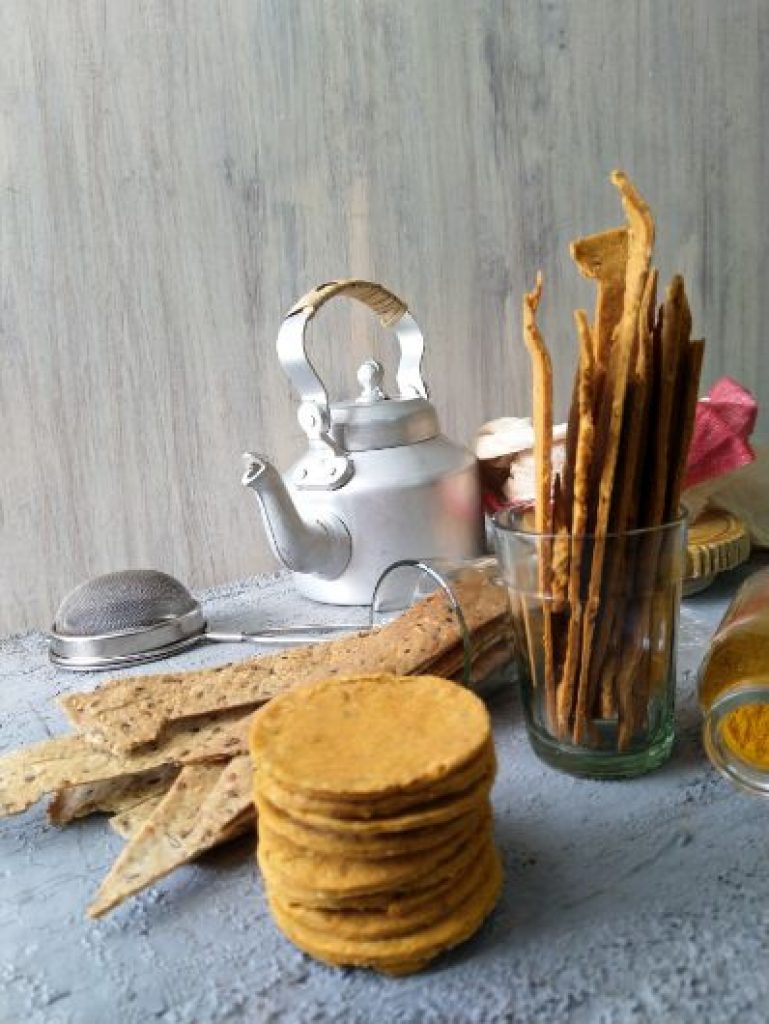 Mix all the ingredients and form a firm dough. If using Curds, Go slow and add as much required to firm the dough.

Cling wrap the dough, and allow the dough to cool in refrigeration for at least an hour, to firm it up before rolling it out.

Now remove from the cling film and place between two sheets of butter paper. Roll it thin to about 2mm thickness. Roughly cut through the sheet of the cookie with a blunt knife. Or use a cutter to create shapes on the sheet itself.

Bake it in a preheated oven for about 15 min. Allow to cool and store in an airtight container.

Serve with the dip of ur choice.
I have used a certain ratio of flours, which can be replaced by other options like oat flour, etc keeping the whole wheat flour as a base.
To create more flavours you can use dried herbs, pickle masala, and other spices like cumin etc.
They get crisp as they cool down, so do not overbake in the first place.
I have used sourdough discard as I  bake a lot of sourdoughs bread and I have an excess of the same. I have suggested sour curds instead which works equally well for the recipe.