Gajar Gobhi Shalgam Ka Achar/ Mix Vegetable Pickle/ Khatta Meetha Achar
Winters in North of India, and the Iconic Gajar Gobhi Shalgam Ka achar are known to be enjoyed by all.
To me I was Introduced to this Winter favourite after my inclusion in the Mittal Family. But for years Bhuaji would send a jar full of it, before I learnt it from her. I always enjoyed the pickle, and more happily enjoyed seeing SM relishing the chunky pieces of Turnip and cauliflower been fished out of the jar, while I enjoyed the carrots. This pickle has a fair portion of Garlic in it, and May be this is one reason I never saw this been made at mom's place , where it is strictly No onion No garlic Kitchen.
She did tell me all the required proportions, but I was reluctant to ask her the finer details.
So I struggled for about four five attempts of something or the other going wrong with the Achar.
My recipe is a reflection of improvisation over learning and Now I can Make this Without even thinking twice, flawless, and polished off in minutes when served. It is Best served with meals, and I like it with my karhee, Or the Gram flour Curry.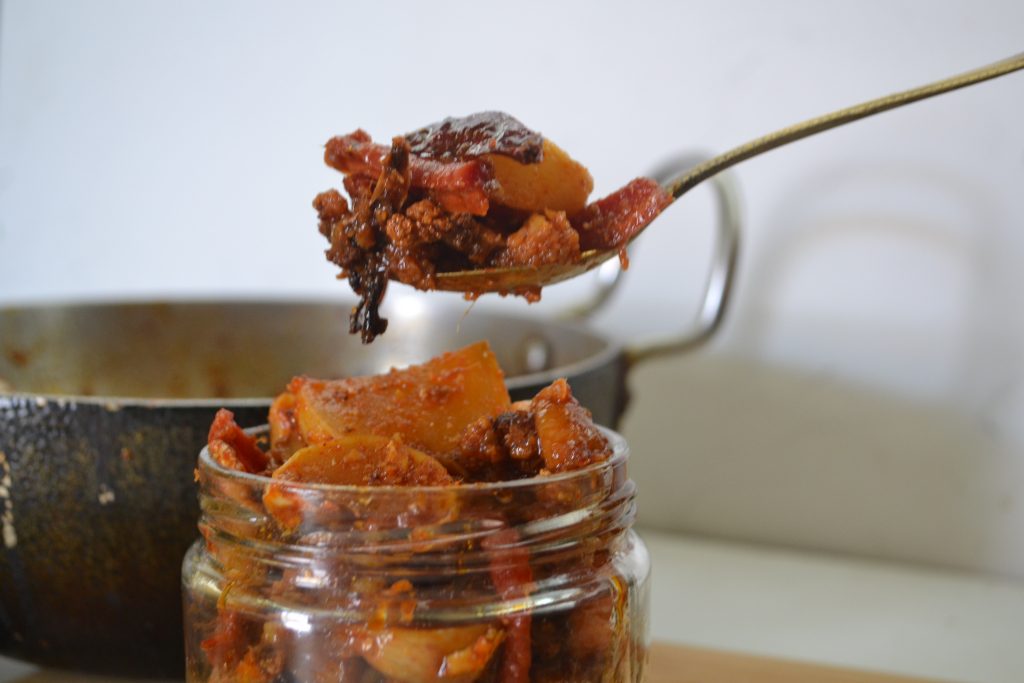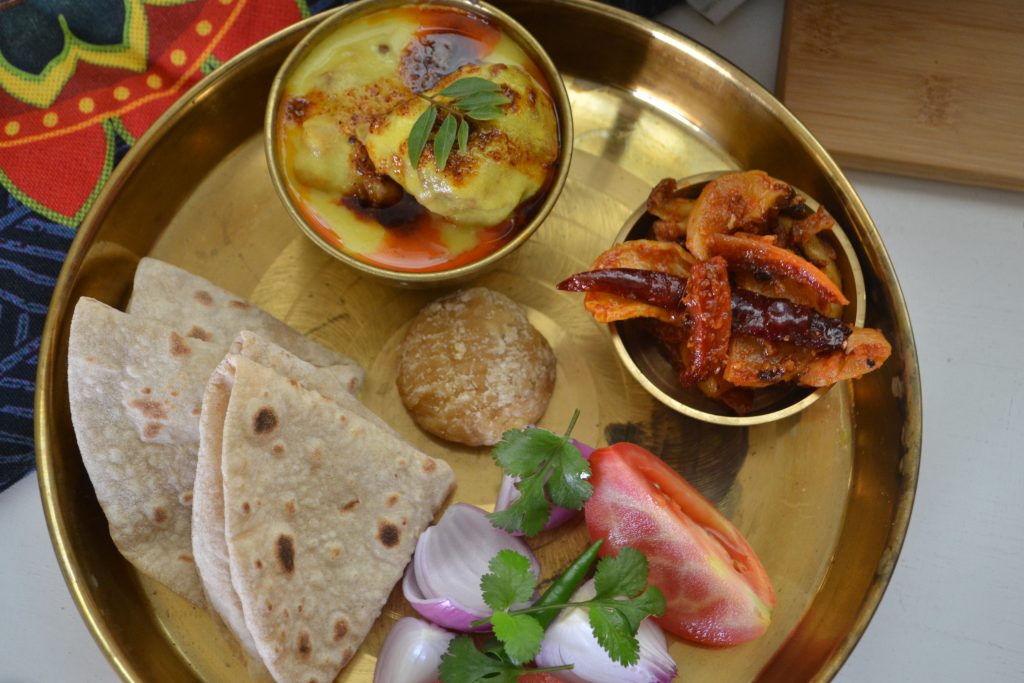 How my Mom also has developed a liking for it
Who says this can't be made without quintessential Punjabi's favourite , garlic. I somewhere in heart knew that Mumma will like it for its sweet and sour flavours, and more with the gingery falvours in it. Now I make it every year for mom, without garlic, a bit spicier than usual, as they like it. I call it my marwari version.
It's a sweet and spicy pickle, made during winters, Traditionally consists of Carrots, cauliflower, And Turnip. There may be variation in flavours and Other vegetables like Chilies and onions are also used besides these.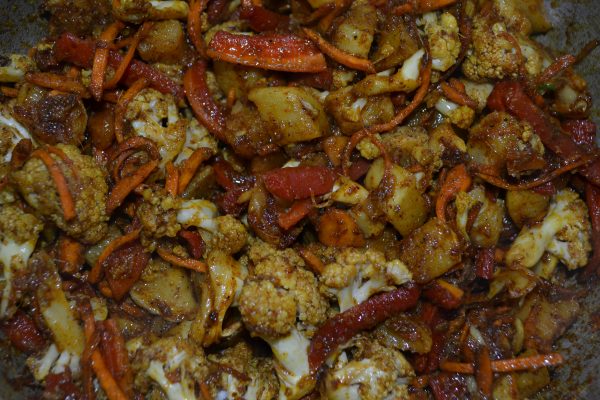 | | |
| --- | --- |
| | |
Peel wash and chop the vegetables into large chunks and cubes. 2.5 kg of vegetables would roughly give you 2 kgs of chopped vegetables.

Boil lots of water in a large pan , add extra so the water, now dip cauliflower, carrots, and Turnip for 2-3 minutes each by the clock, and strain. leave in a large strainer to drain all excess water.

Now Spread all the strained vegetable on a kitchen towel on a plate and put it in strong sun to dry for 5-6 hours. Keep turning the vegatbles to ensure the extra moisture is lost.

Once the vegetables are ready, take mustard oil in a large pan, add crushed Garlic, and roast till the raw smell disappears.

Add Grated ginger, and roast for a minute.

Now add all the dried vegetables and rest of the ingredients to the roasted ginger and garlic, and toss till everything comes together. DO NOT COOK.

Allow cooling. Store in a ceramic jar/ Glass Jar.
The weight of all the ingredients are for one kg of dried vegetables, which is obtained by roughly using the said amount in the recipe above,  of whole vegetables. 
Usually, I make this in winters when the sun is strong only on a few days. try and make it when the sun is strong enough, yet the temperatures are low, for better shelf life.
If the sun is low, I use my oven to dry the vegetables. Place the strained vegetables in the oven for about 20-30 minutes on 180 degree C . keep checking to avoid dehydrating them.
The amount of chili, garlic, and JAggery can be adjusted to the taste.
Avoid reducing salt as it acts as a preservative. 
I reduce the amount of oil, during very cold months, as the shelf life is not compromised due to cold weather.
During warmer months, dry the vegetables completely, increase the quantity of oil by 10 percent.
One can use other vegetables, Like red chillis, broccoli etc to this recipe.
One can add 1-2 Tbsp of vinegar for extra tartness, and better shelf life.
A syrupy Juice collects under the pickle due to jaggery, which should be shaken well while using to get the best flavours. I use that syrup as an accompaniment to my rice and gravy for taste.