Best value
Super Easy Homemade Cream Cheese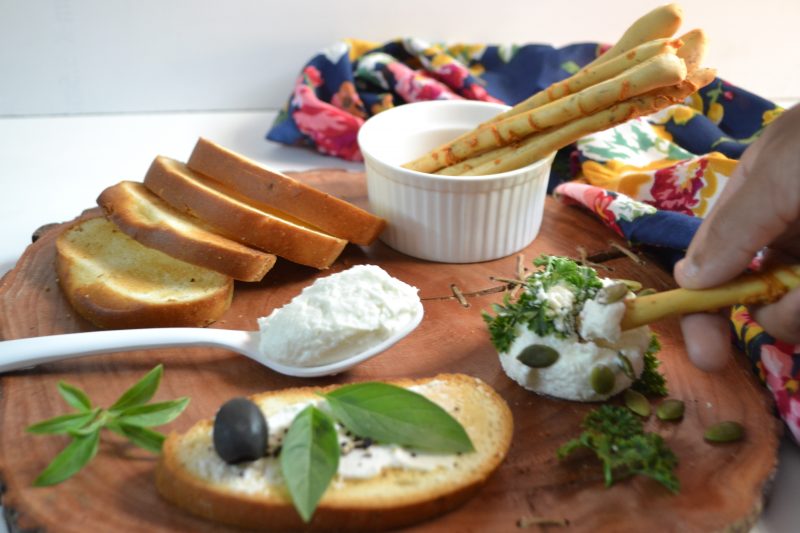 Cream Cheese has found its foot in today's home based cooking and partying.
It dates back to my childhood.  I come from a family, where mom would make everything from scratch, not because she is an obsessive-compulsive hard-working homemaker, but the fact in the pleasure of doing things and the contentment it carries…And as I started being more present to my love for cooking, I started coming across more fancy recipes, which were not regular in my household. Be it simple things like brown sugar or buying an avocado ….or looking for a complex component of my recipe, like a pastry sheet or cream cheese, it requires either a little effort or a fat wallet, and sometimes there is no choice. To me, it's all about choosing wisely, and act smart.
The idea of pushing my limits dates back to the times when cream cheesecakes started catching up my fancy, and I would step back the moment I look at the tubs available at the Modern Stores, the then most fancy and the only store in the Delhi market offering gourmet stuff. The cost at which I would even attempt to pick them at and then attempt a cheesecake was a bit uncomfortable, and I might sound like a miser housewife, but as a home baker I used to invest in these tubs and in  turn my cheesecakes used to cost sky high, making it no more a wise decision to stick to them. Then Britannia came out with a product called Malai Chaska, which was a  breather and the product was very close to what I required in taste or texture for the cream cheese recipes. But it did not survive long in the market and with it died the excitement of a happy baker. This pushed me to try my hands on various ways to make the cream cheesecake in different ways to get a reasonable cost to it and to make the clients more receptive to the cream cheesecakes as these always are known as an expensive gourmet dessert at home.
Over these years I attempted many ways to get the texture of my cream cheese right and so to keep the process easy and cost in control, This is the best recipe which I would like to share today. This recipe made cream cheese all the more a welcome ingredient in my kitchen and at our dining table and at my wine parties.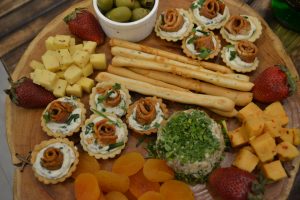 I am sure this recipe will make cream cheese one of your most used and favourite ingredients to work with.
Cream cheese works great in desserts as a known fact, It make s a great spread on paranthas, toast, sandwiches, and it works amazing when mixed with herbs and spices, served with wafers/crisps and wine.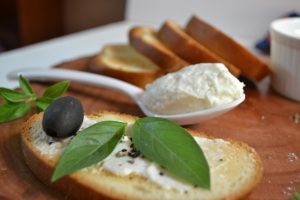 Shall keep posting what all can be done with the homemade cream cheese in future posts .
The recipe calls or full cream milk which can be replaced with toned milk, but it compromises on the creaminess of the cheese.
Place the milk in a heavy bottom pan and bring it to a boil.

Add Sour Curd one spoon at a time to the hot milk, and keep it stirring all this while. The milk will split and curds will start forming, leaving behing greenish yellow whey. This will take about 15 minutes.

Switch off the burner once whole sour curd has been consumed, and allow it to stand for ten minutes.

Now strain the coagulated curds in a muslin cloth and allow to strain for about 15 minutes.

Now break this fresh cheese in pieces and blend it in a blender along with fresh curd, to a smooth paste.

Add some extra curd if its still grainy in texture.

Now collect the smooth cheese in a muslin cloth.

Hang it in refrigerator for 4-5 hours .

what remains is smooth and creamy Cream cheese
I have used full cream milk for separating curds, Which can be replaced with toned milk.
Also instead of sour curd, vinegar ( about 3 tbsp) can also be used to form cheese. Just wash the strained coagulated cheese in the first process under running water to remove any sourness from vinegar.
Also, the amount of fresh curd added to the final step can be less or more depending on the moisture in the cheese made from first coagulation step.
Final straining can be done for longer to attain stiff block of cream cheese for icings.
The time to strain can be reduced to attain loose cream cheese for speeds.