Chocolate Gluten Free cake/ Flourless chocolate cake / Chocolate souffle cake
While Chocolate cakes have been my hot favorite when it comes to mood baking. This is a Chocolate cake recipe from @The Slanted Door By Charles Phan.I came across as such a simple one, that it took me no time or reason to pull out my baking tins. And in no time the house was full of aroma from the dark decadent cake.
The days I am just bored and baking is my soul rescue, I would just pull out some old recipes or search for some new interesting ones and see what to put it to a bake, which would then give me some respite. This recipe needed no reason to be baked in the first place. And then it became like a regular on my baking favorites, for a simple reason that it is too simple to be ignored while I choose what to bake.
This cake has all the flavours from the chocolate so make sure that You choose to use the best. And its super light texture makes it just perfect for an untimely binge.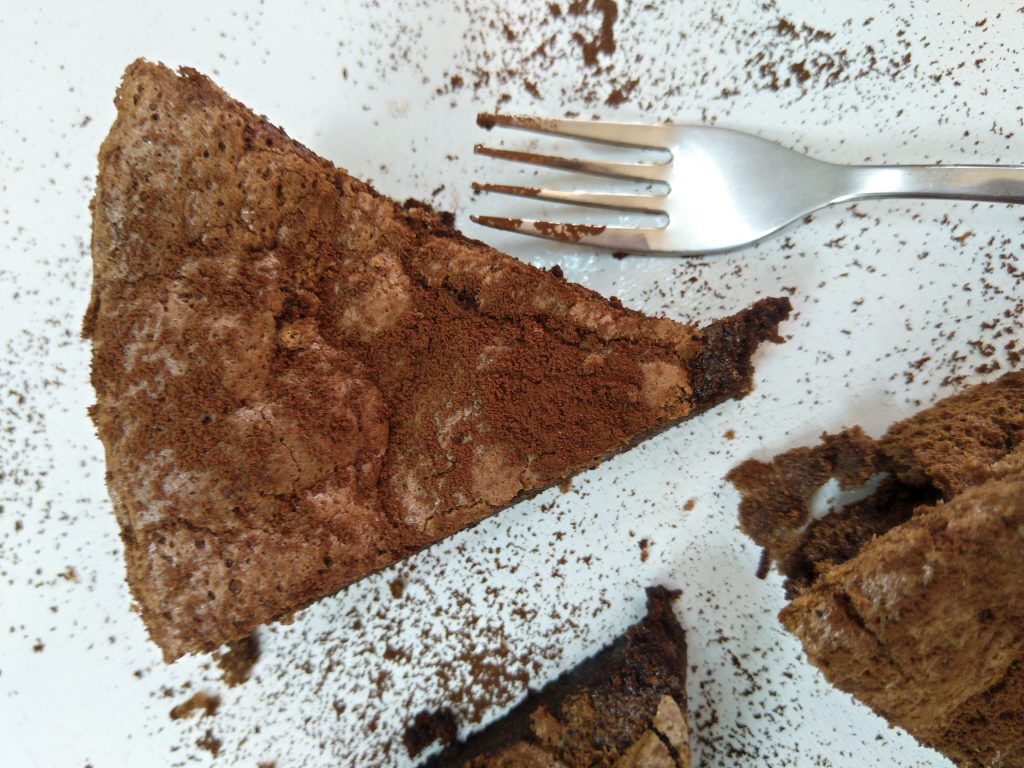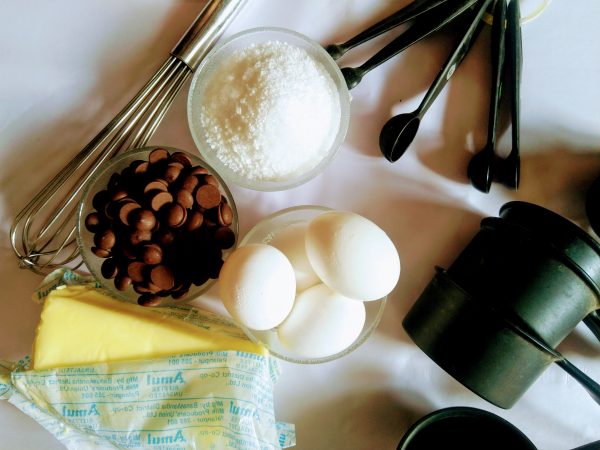 | | |
| --- | --- |
| | |
Preheat the oven at 180 degree C Line the bottom of a nine-inch springform pan with parchment paper and rub butter on the walls.

Melt the chocolate in a double boiler along with the butter. keep it aside till it is still warm but not too hot.

In a separate bowl whisk the egg yellow with the 6 tbsp sugar, till pale ( for about 6 minutes)

Now fold this mixture into the molten chocolate in two additions.

In a separate large bowl whisk the egg whites, till shiny, now beat in the 1/2 cup sugar and beat till stiff peaks.

Carefully fold in the meringue mixture in the chocolate mixture, in two additions.

immediately pour the batter in the tin, and bake for 30-40 minutes

Once firm, remove from the pan and serve warm with toppings of your choice.
Use chocolate of high cocoa content, and you will definitely able to appreciate the worth. I have used 53% 
The cake would shrink a bit in size at is cools.