Explore Hanoi, the cultural window to Vietnam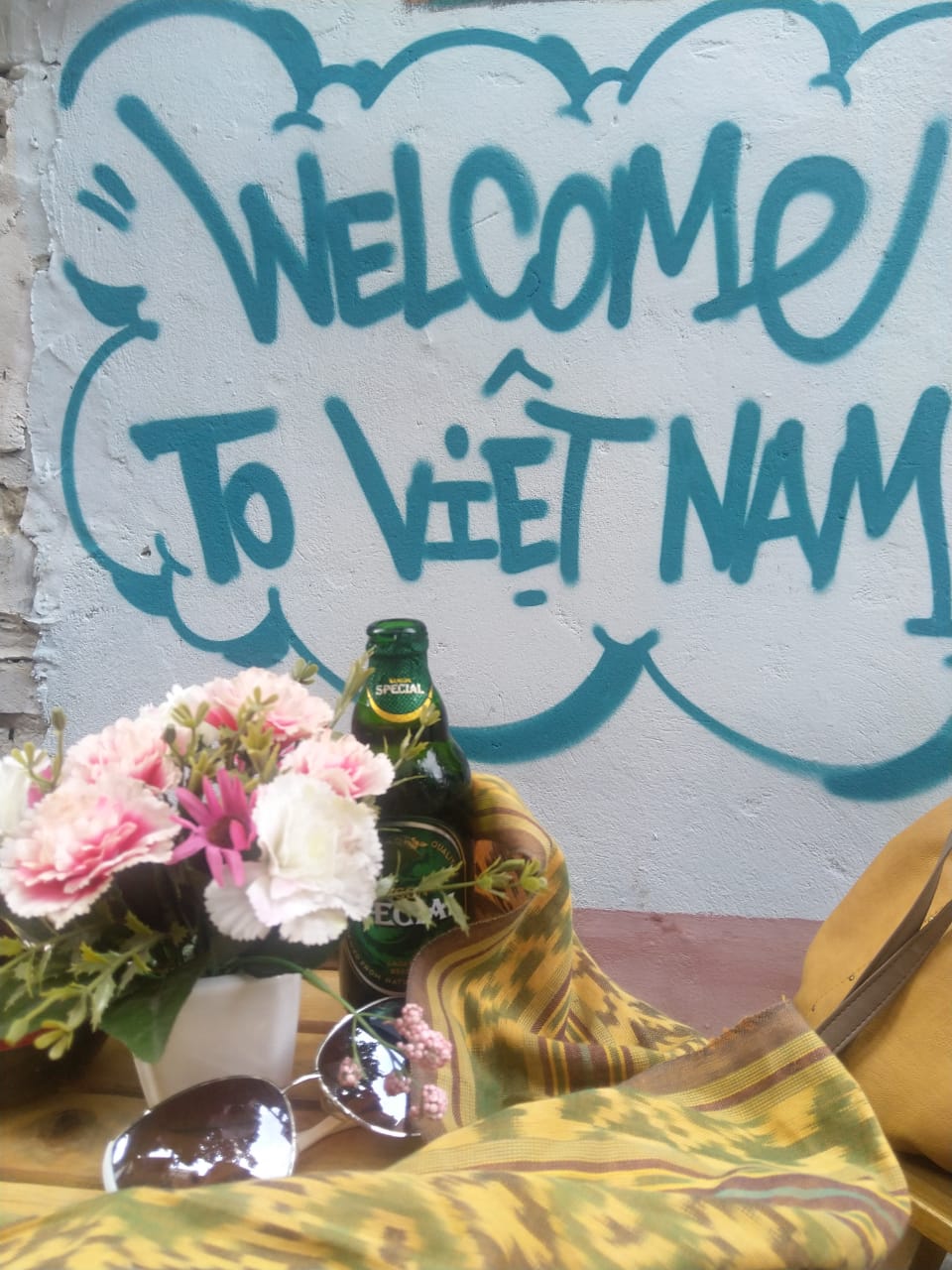 Vietnam is a new found love for travellers like me, where I wander to explore the unexplored.
While Asian countries have a variety to offer to travellers from across the globe Vietnam, is sure to make a new mark. Vietnam Is a South East Asian country and a popular part of a trio with Laos and Cambodia for Backpackers.
I did my Vietnam trip for 12 days. I felt, there s a lot more to explore, and the itinerary could be a week to 3 weeks depending on what time allows. Budget wise, Vietnam offers the flexibility to budget travel to luxury travel, still keeping your bank debits in check.
We started from the North and Travelled down South of Vietnam and this post brings you a comprehensive Hanoi city tour details as we did.
Hanoi was the point of launch of Vietnamese  Culture to us. And it was pleasantly abundant in its own way, with its street food, people, feel, shopping, everything reflecting Vietnam as it is. The capital Of Vietnam is a clear amalgamation of French, Southeast Asian, and Chinese influences, and each corner of the city offers you a different experience.
Duration Of our stay at Hanoi: 3 Nights 4 Days
Our itenary would give you a fair idea how to Squeeze in your places of interest in the number of days you have in hand.
We lodged in a beautiful budget hotel  La Selva,  in the middle of Old Quarters to be close to the cultural hub of the city. I believe this helped us to be able to witness each and every moment of Vietnamese life, as we could get up to walk down to Hoan Kiem Lake  Lake, right opposite our Hotel.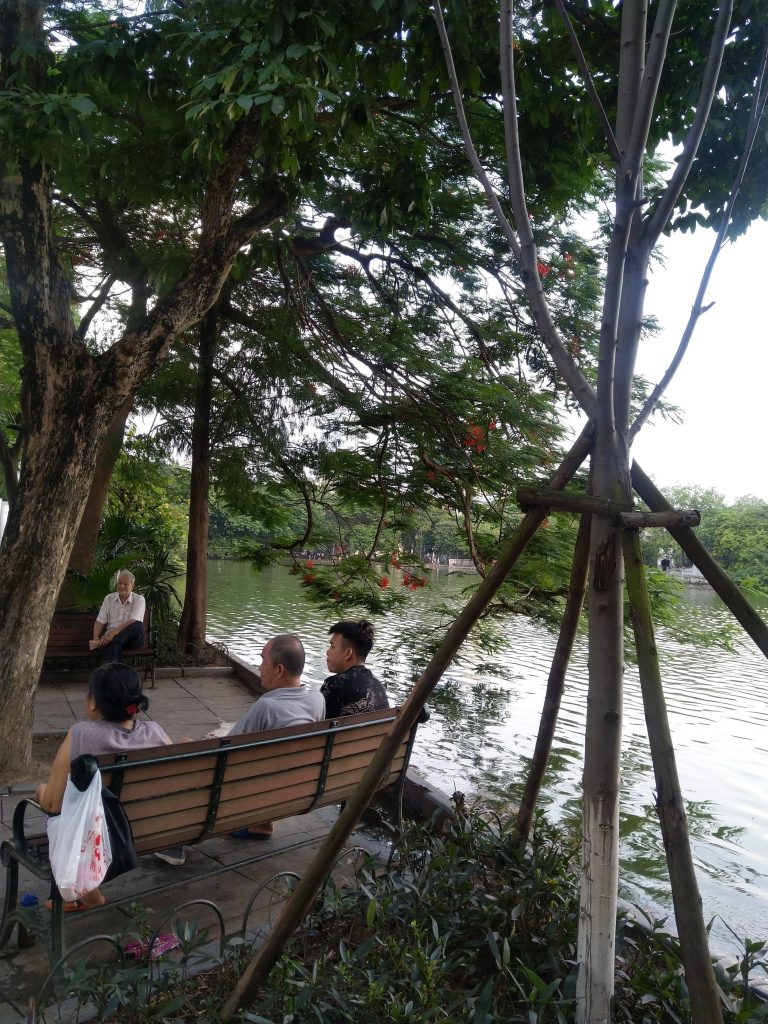 ATT travel at Old quarters was more than helpful, with currency exchange, booking our Halong bay, and other information. I personally recommend them, over any other nearby travel shops. Only magical thing u can do is great everyone with a broad smile, and you will find them coming ahead with more than they can help.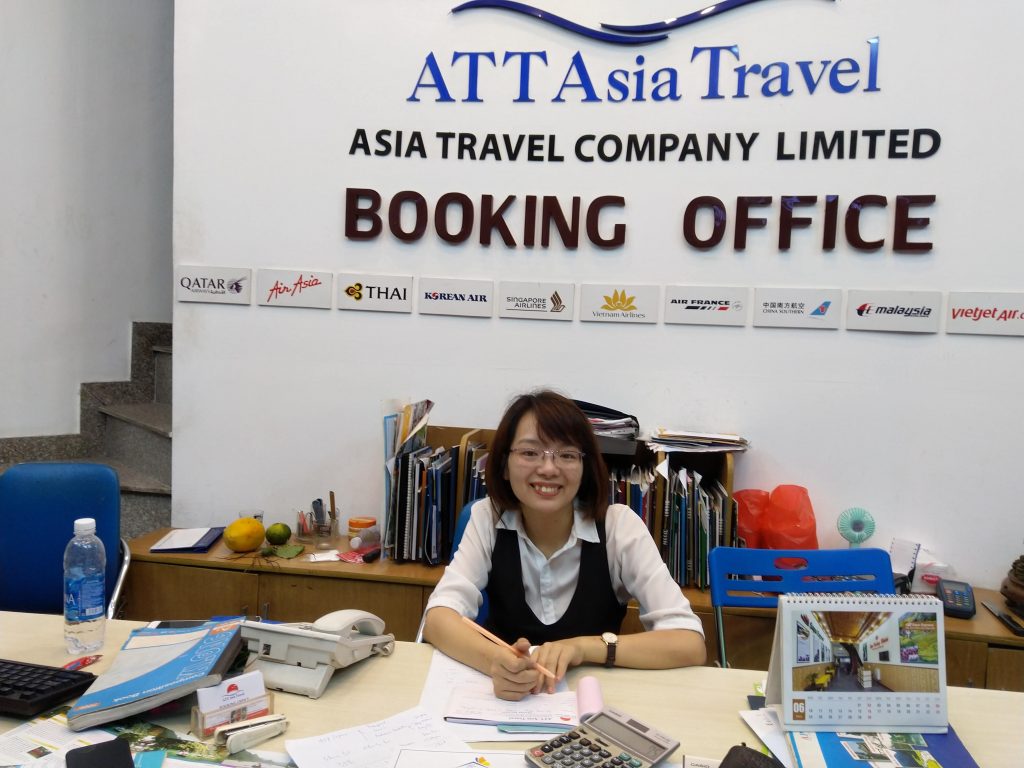 Day 1,  On arrival, was full of an obvious excitement, and we took a stroll to the lake, as to soak into the local air, and walked up to a cute cafe by the lake , Notes cafe, where the popular Egg coffee along with a huge coffee menu is been served and its spread over three floors with narrow staircase and walls all covered up in the colourful notes of appreciation, thoughts from the travellers who visit the cafe. These notes just look like a lifeline to the place as they grab attention from the very moment you enter the cafe, or actually the name itself. The view from the top floor, a breeze from the nearby lake, evening street life, Just started to encompass us more and more…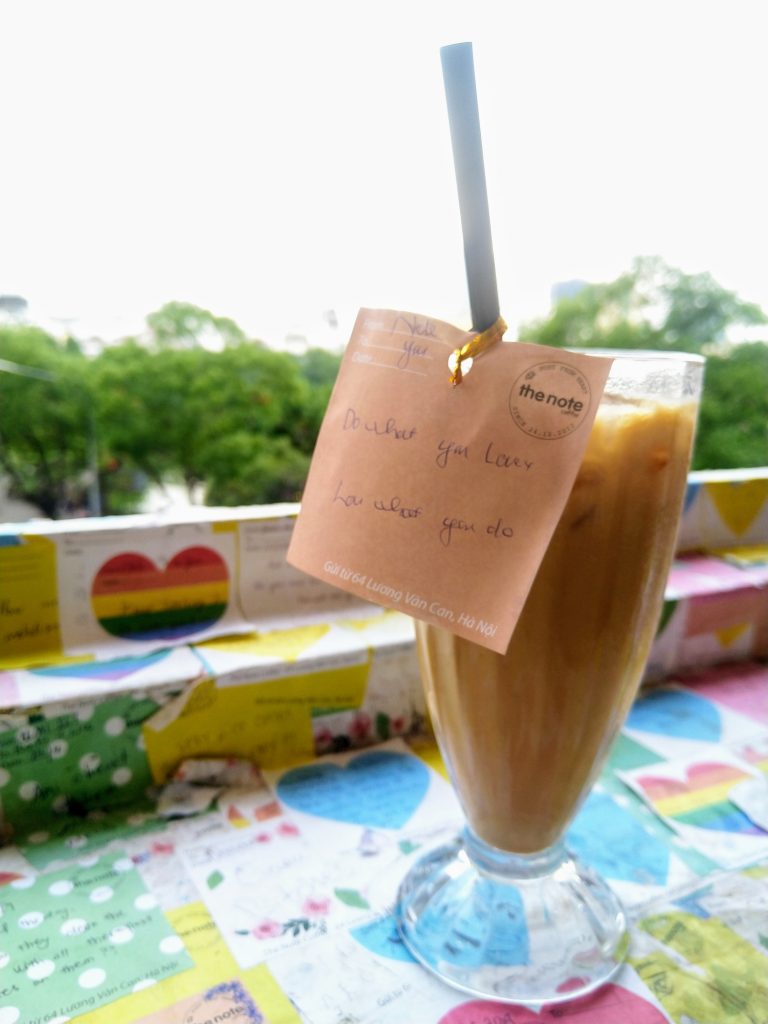 Hanoi
Day 1
The first day Is mostly exploring the city around on foot, for me. So we took a long walk around the old quarters and identified a few to do spots over the next two days.
By the evening while we could see most of the city wrapping up for the day, our Hotel staff could see our anxiety about an early fading day…The staff soon came up and guided us to a night street, Ta Hien, The beer street which comes to life late in the evening. We used our Google maps to walk down to the street, getting distracted by the night markets on the way, and amazed by this lively corner of the town, buzzing with music. The beer street is a narrow street with outside, and indoor seating, loads of pubs, and local food. the travelers flock here by the night to party as rest of Hanoi is asleep by then.
Hanoi
Day 2
We hired a motorbike as we were two of us, and wanted to explore the French quarters.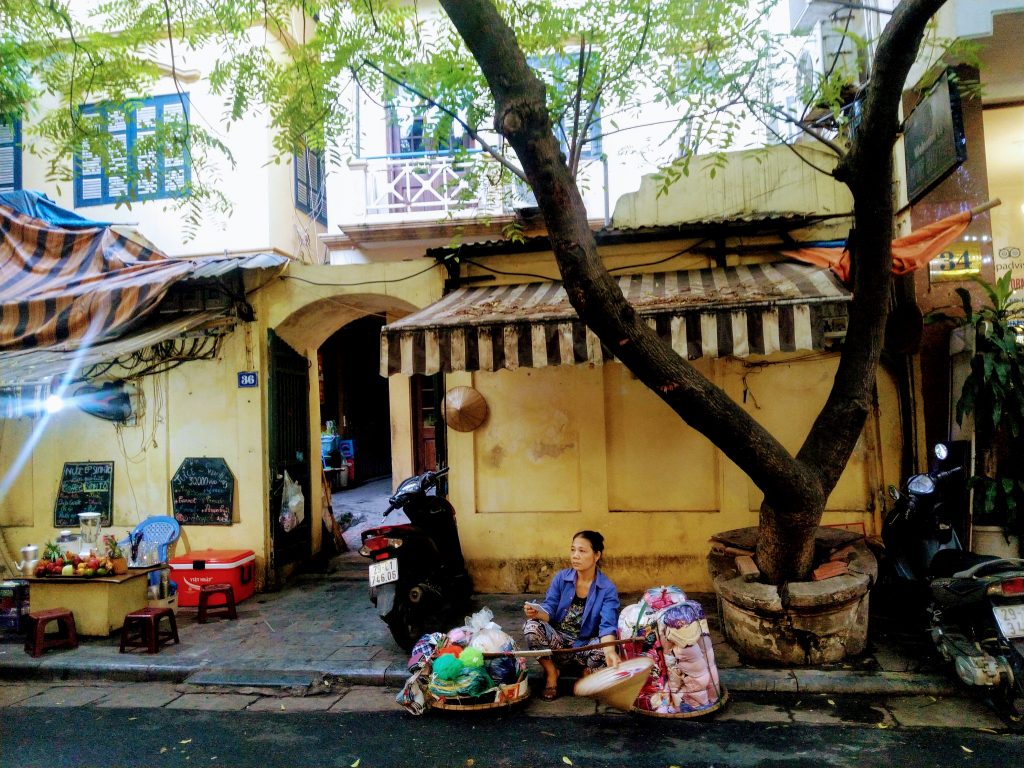 St Joseph's Cathedral, Hoa Lo Prison, Hanoi Opera House are a few things we could explore and feel the French architectural  Influence in the city . This part of the city lodges posh Brands and Restaurants.
Some more places of interest can be visited like the Ho Chi Minh Mausoleum, One pillar Pagoda.
Hoa Lo Prison, Hanoi

Cyclo @ St. Joseph's Cathedral, Hanoi

St Joseph's Cathedral, Hanoi

Opera House Hanoi, French Quarters
Train Street, Hanoi
In the series of #mnmvietnam #mnmtraveldiary….. This is a hidden wonder at ….. Hanoi, Vietnam​.
Train street is located between two narrow lanes of houses camping several small cafes and artisan shops. Search the place on Google maps, but once u reach u would have to hunt for this quite lane, as neighbourhood shops surpass it as another street, and barely know it as train street…. We reached looking for train Tràcks along the road.
Train Street,Hanoi
The street is frequented by travellers around the time of train schedule( we were there for a 3′ o clock train, delayed by 40 minutes)…..and one can just enjoy taking a walk through the lane, playing around with picture ideas and some great food….
Water Puppet Show
For the afternoon, we booked the tickets in advance before leaving to the French Quarters for the show to Thang Long Puppet Theatre  as they have specific show timings and prices vary according to the preference of seating.
After French Quarters and a quick lunch Of Ban Mih ( A French baguette style Vietnamese sandwich ), we enjoyed our Water Puppet Show which is an hour long. As a unique thing to Vietnam, one must visit this for the experience.
Hire a bike for local Tarvel , Hanoi

Ride a bicycle, Hanoi
Note: The helmets are mandatory to drive in Hanoi, and you can park on the pavements next to the shops around Old quarters. Cost of Hiring a scooter is about 100 VND for 24 hours plus about 20 VND of patrol for the day.
Day 2 evening
Evening was eventful with a walking trip to popular food joints exploring the local street food, with HA food Tour , and enjoyed treats like Bun Cha, Banh Mi, and the iconic Egg Coffee, which I did not dare to try to the sound of it, but it was the hero of our food trail.
Egg coffee, Vietnam

Ban Cuon
One can chill on the street side sipping some local Craft beer by the night, or on a classy rooftop restaurant overlooking the city…..( we chose the second for our Day 2 evening and did experience the first option on our last evening the next day…..Oh please take it easy, at least this is what I learnt, while in Vietnam, as the options would walk into your way…)
Street food walk, Hanoi
Halong bay
Day 3
It started pretty early, with our journey to Halong Bay. It's a 3-4 hours journey, one must carry a change of clothes, a hat, comfortable slippers, and sun protection. Once we reached the Marina, we were excited to jump into our boat for the cruise through the Halong Bay, which is known for its serene beauty, emerald waters, Kayaking, and islands in imaginary shapes, like those of a teapot. Travellers come here for scuba diving, rock climbing like adventure sports too. We were happy sailing across the pristine waters and our photo sessions.
Halong Bay Hanoi
Duration 12 hours back to hotel
Cost About 40 $ for a common trip and 80 4 for an exclusive trip, inclusive of lunch, travel, and kayaking.
Day 3 Evening was spent by te roadside eating street food, and sipping through the Craft beer.
Hanoi
Day 4 Shopping
Hanoi is a street shoppers delight, and the child in me still likes to splurge when it comes to buying little souvenir s and local things. Pick up some cane stuff, Bamboo utensils, and sports clothes. Pls keep the weight and space in consideration, but the fun of shopping was very different in each city as we travelled down, and I realise just pick what u like. Keep cotton clothes for Hoian, as I would do a detailed post on Hoi an, and You would Know why.
Note: You can easily haggle and bring the price to 60 percent of what's quoted. If you manage a lower price, then You know ur skills are better than mine…
Bidding goodbye to Hanoi
We had a flight to catch to Da Nang, and the staff of the hotel was so helpful that they arranged a room for us to refresh despite our check out, and gifted us with some memories to be brought back as a goodbye gift.
Hanoi was the only city which brought us a complete Vietnamese culture to a  heartful and the feel about the land changed as we travelled down south. So live the cultural traveller in you to the fullest while you are In Hanoi.